ACM trains teachers in road safety
Following the approval by the Ministry of Education, Culture and Research of the Road Safety Educational Pack as didactic support for teachers at Personal Development discipline, the Personal Security chapter, Automobile Club of Moldova carries out seminars for educators in preschool and school institutions from Chisinau. The ACM team relates to mentors about the content of the package and the road safety approach of each age category of children up to 14-15. The Road Safety Pack was developed by the Eastern Alliance for Safe and Sustainable Transport, translated and adapted by the Automobile Club of Moldova and ProtectMD Foundation. The given material provides the necessary resources for children and young people to acquire, in an age-appropriate manner, the basic methods for preventing road traffic crashes.
Pedagogues, participated in the ACM ToTs on the Educational Pack, are grateful for the material and highly appreciate the initiative. They are impressed by the new, informal and interactive method of teaching road safety to pupils, especially they like the creative annexes they can use during their lessons and in the institutions' road safety corner or class. Teachers hope that in the nearest future each of them could benefit of this material. Majority's suggestion is to carry out such seminars on a regular basis for mentors and parents, because they are children's idols and responsible to educate them correctly and offer a good example of behavior.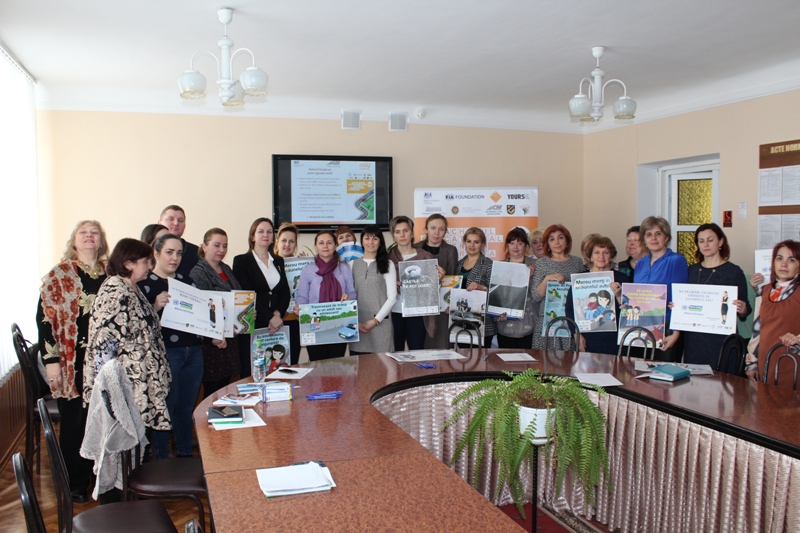 At initial stage, the project covers seminars and distribution of packages for the educational institutions in Chisinau, Orhei and Hincesti districts.
The launch and publication of the Educational Road Safety Pack in the Republic of Moldova was funded by the British Embassy in Chisinau. The content of this publication is the exclusive responsibility of the author and does not necessarily reflect the views of the British Government.