Project Officer: Access to Justice project
Distribuie prietenilor:
Reform in the justice sector is a key area in Moldova's national development policies and plans. Despite important steps towards improving the respect and protection of human rights and access to justice, one of the key issues is the lack of progress and coherence in the implementation of rule of law, justice, security and human rights related reforms; little progress is felt by men and women in particular, at the local level, and the coherent coordination mechanisms among law enforcement, security and justice institutions for effective administration of justice seem to be lacking at both national and local levels. Men and women, particularly from marginalized or minority groups, are not able to claim their rights and access justice effectively. Forensic institutions remain a weak link in the justice chain, not able to consistently provide trustful evidence on particular cases due to a limited support in their modernization endeavours.
Duties and Responsibilities
Under the overall supervision of the Project Manager, the Project Officer will contribute to the effective and efficient implementation of the Project, as well as will undertake any other justice and human rights related activities/tasks which might be assigned to him/her. The Project Officer might be assigned to lead a team of short-term experts.
The incumbent will ensure the provision of development services and products (commensurate with the scope of the project) of the highest quality and standards to national counterparts and clients through applying Human Rights-Based Approach (HRBA) and gender equality (GE) approaches. More specifically:
In close coordination with the Project Manager, assume the responsibility for the effective and efficient implementation of project activities and resources (human, financial, physical / material assets, etc) under the assigned project components, in order to meet expected results;
Build, motivate and lead a high performing team consisting of short-term experts;
Ensure all project actions assigned are fully compliant with UNDP policies and procedures;
Within the project framework agreed with the national counterparts, contribute to the preparation and implementation of the joint work plans that reflect the scope of activities, timing, sequencing, cost and other inputs for the implementation of the project(s) activities;
Liaise (when assigned) with the national partners, donors and the UNDP Office to ensure that project(s) results are achieved, and project(s) resources are managed efficiently and effectively;
Work with the project team to present work-plans, periodic narrative progress and final reports and expenditure status reports to the Project Board and UNDP Country Office;
In collaboration with the Project Associate and under the overall guidance of the Project Manager, manage efficiently the financial resources of the assigned project components, including budgeting and budget revisions, as well as expenditure tracking and reporting;
Initiate and lead on the procurement activities under the assigned Project component with the support of the Project Associate and under the overall guidance of the Project Manager;
Undertake performance appraisals for the experts coordinated;
Assist the Project Manager in the development of the annual activity and procurement work plans as well as budgets based on expected year-end targets, and assist in developing periodical project and other reports and close monitoring of activities and disbursements;
Apply UNDP programming tools and policies as explained in the Results Management Guide. Keep abreast of UNDP programming practices and maintain an optimum level of knowledge by continuous learning;
Contribute to the wide dissemination and visibility of project(s) achievements. Support mechanisms for exchange of information, experience and lessons learned at the local and national levels;
Engage with relevant donors (when delegated) and contribute to the UNDP resource mobilization efforts;
Promote information sharing within the Effective Governance Cluster and other CO teams, with national and local stakeholders and the relevant donor community by initiating and/or participating in consultative meetings and preparing briefs on justice sector developments and activities;
Provide regular reports to the Project Manager and flag any deviations from the work plans immediately;
Perform any other duties connected directly with the implementation of the project(s) as required.
Competencies
Corporate Competencies:
Demonstrates commitment to UNDP's mission, vision and values;
Adheres to the core values of the United Nations; in particular, is respectful of differences of culture, gender, religion, ethnicity, nationality, language, age, HIV status, disability, and sexual orientation, or other status; displays sensitivity and adaptability to the diversity;
Exerts strict adherence to corporate rules, regulations and procedures. Familiarity with the internal control framework and results-based management tools is a must;
Ensures that programmes and projects are consistent with UN/UNDP values;
Treats peers fairly by maintaining consistent values inspiring trust and confidence through personal credibility;
Accepts responsibility and accountability for the quality of the outcome of his/her decisions.


Functional Competencies:
Knowledge Management and Learning
Shares knowledge and experience;
Focuses on tasks/activities which have a strategic impact on programme and capacity development activities;
Promotes a supportive environment to enhance partnerships, leverages resources and build support for UNDP's strategic initiatives;
Collaborates with regional, national and local partners to create and apply knowledge and concepts that will help partners achieve UNDP's development objectives within the country and regional context;
Actively works towards continuing personal learning, acts on learning plan and applies newly acquired skills;
Job Knowledge/Technical Expertise / In-depth knowledge of the Subject-matter
Understands more advanced aspects of primary area of specialization as well as the fundamental concepts of related disciplines;
Serves as internal consultant in the area of expertise and shares knowledge with staff;
Continues to seek new and improved methods and systems for accomplishing the work of the unit;
Keeps abreast of new developments in area of professional discipline and job knowledge and seeks to develop him/herself professionally;
Development and Operational Effectiveness
Ability to perform a variety of specialized tasks related to Results-Based Management, including support to design, planning and implementation of Programme, managing data, reporting;
Ability to provide input to business processes, re-engineering, implementation of new system, including new IT based systems;
Ability to engage with various partners and stakeholders at different levels, to establish and maintain contacts with senior-level officials of the host government and represent UNDP in national and regional fora;
Ability to communicate effectively, both orally and in writing, is required to obtain, evaluate and interpret factual data and to prepare accurate and complete reports and other documents;
Capacity to implement the strategic vision and programmatic goals as laid down in the Project Document;
Proven performance in organizing and coordinating major initiatives, events or challenging inter-organizational activities;
Adapts flexibly to changing situations, overcomes obstacles and recovers quickly from set-backs;


Leadership and Self-Management
Focuses on result for the client and responds positively to feedback;
Ability to achieve results and meet strict deadlines in an effective manner, maintaining a high-quality standard throughout;
Consistently approaches work with energy and a positive, constructive attitude;
Tolerates conditions of stress, uncertainty or ambiguity and continues to maintain a positive outlook and to work productively;
Demonstrated ability to manage a team and to foster team spirit and synergy.


Required Skills and Experience
Education:
Master's Degree or equivalent (5-year university education) in law, human rights, public administration or other closely related fields.


Experience:
At least five (5) years of relevant professional experience at the national level in the design, management and implementation of project-based activities related to justice and human rights areas and/or working in a relevant position to this post;
Experience in working with justice chain institutions (judiciary, prosecution, police, legal aid, etc.) is a strong advantage;
Previous experience in development assistance or related work for a donor organization, governmental institutions, NGO or private sector / consulting firm is a strong advantage;
Experience in the usage of computers and office software packages (MS Word, Excel, etc.) and advance knowledge of spreadsheet and database packages, experience in handling of web-based management systems.


Language Requirements:
Fluency in oral and written English and Romanian, working knowledge of Russian;
Knowledge of one or more minority languages relevant for Moldova, including Romani, Gagauzian, Bulgarian, Ukrainian and sign language, is an asset.
Disclaimer
UNDP is an employer committed to gender equity and to providing equal opportunities to both male and female.
UNDP is committed to workforce diversity. Women, persons with disabilities, Roma and other ethnic or religious minorities, persons living with HIV, as well as refugees and other non-citizens legally entitled to work in the Republic of Moldova, are particularly encouraged to apply.
This is a local position, therefore only citizens of the Republic of Moldova or others legally authorized to work in the country are eligible to apply.
Please note that only applicants who are short-listed will be contacted.
Online applications can be submitted by registered users only:
Distribuie prietenilor: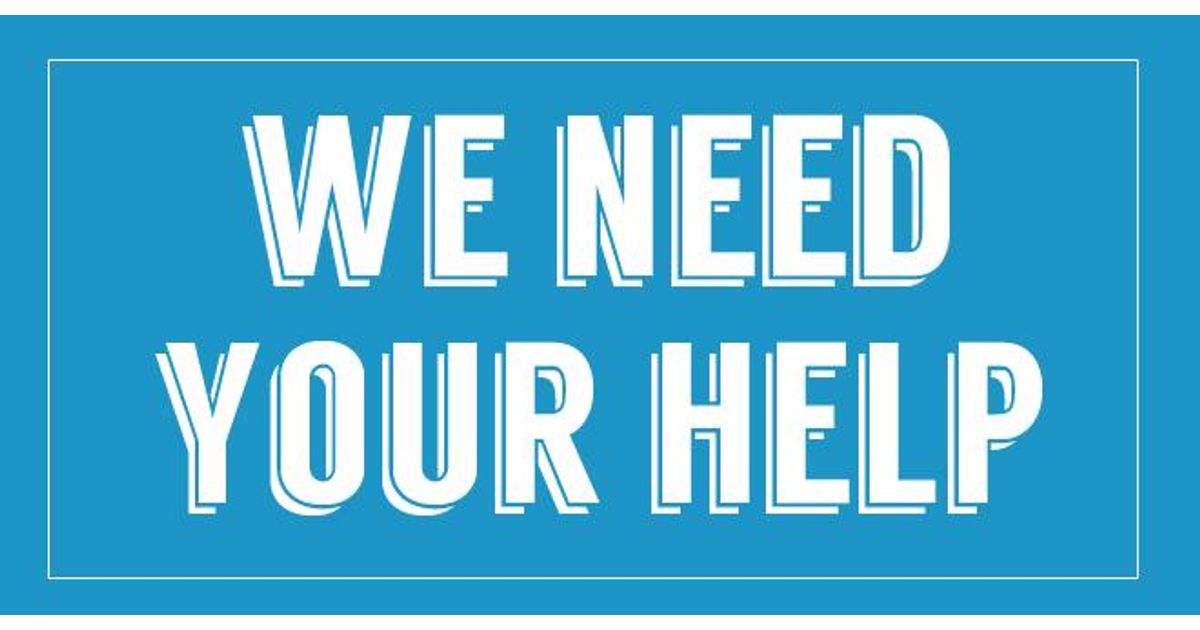 Vă place portalul CIVIC.MD? Vă invităm să contribuiți lunar cu suma de 1 Euro pentru menținerea portalului.
Click AICI pentru a contribui lunar (Card Bancar sau PayPal)
Toate serviciile comerciale oferite de portal până recent au fost suspendate. Dacă reușim să acoperim minimul necesar din aceste contribuții - toate spațiile pentru bannere vor fi oferite gratuit organizațiilor necomerciale sau agenților economici cu puternice elemente de responsabilitate socială. Absolut toate serviciile vor fi gratuite!
Sperăm că vă veți alătura!